Working together to advance cell manufacturing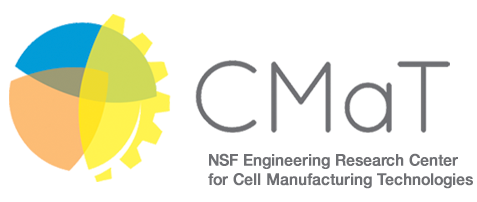 Transforming the manufacture of cell-based therapeutics into a large-scale, lower-cost, reproducible, and high-quality engineered process, for broad industry and clinical use.
A partnership with the National
Cell Manufacturing Consortium
News

When manipulating the functions of cells, researchers need to take a multidisciplinary approach.

Researchers have demonstrated an integrated technique for monitoring specific biomolecules -- such as growth factors -- that could indicate the health of living cell cultures produced for the burgeoning field of cell-based therapeutics.
The CMaT international research experience (IRE) sponsors international travel for U.S. based graduate students to engage in research with partner universities.