Working together to advance cell manufacturing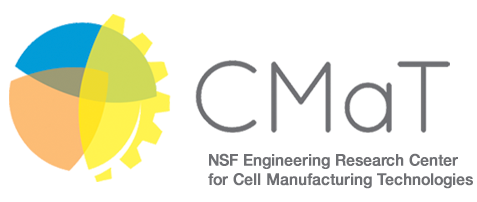 CMaT will enable robust, scalable, low-cost biomanufacturing of high-quality therapeutic cells to bring affordable, curative therapies against incurable chronic diseases.
A partnership with the National
Cell Manufacturing Consortium
News
Undergraduate students from around the United States spent their summer learning about cell manufacturing.

Dr. Carl June, introduced as "the cancer slayer" at an immunotherapy conference here, challenged scientists to be far more aggressive about pushing their perspectives in the White House and Congress.

Lizanne DeStefano, executive director of the Georgia Tech Center for Education Integrating Science, Mathematics, and Computing, is one of 18 members of the inaugural STEM Education Advisory Panel of the National Science Foundation.